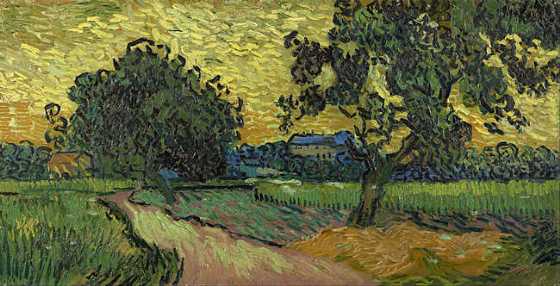 The inspiration for this blog post came from a drive to a client. The sun was shining and the winding country road took me through some stunning Northamptonshire countryside ...
Comments: Views: 160 Shares: 9
The Art Of Networking Without Networking
Or, how not to stick hot needles in your eyes ...

I love it when people get an 'Aha' moment from the knowledge I pass on. It's even better when it results in a new colleague joining me to pass it on to yet more people ...
Comments: Views: 229 Shares: 17
How Easy Is It To Meet New Clients?

Statistics show that you are going to meet new clients every 35 days, completely by chance. A fairly common comment about cold calling is that it is just a numbers game ...
Comments: Views: 267 Shares: 10

If you're a regular reader of my blog you will know that I will say your price depends on your ideal client. Who will earn you the most money for the least possible hassle?
Comments: Views: 1,830 Shares: 17
Not Everyone You Network With Is Trying To Sell To You
Most just want to get to know you ...

I go to a lot of network events and mostly enjoy it. I also meet people who declare that they hate it. Funny that, as the only way I meet them is through networking ...
Comments: Views: 354 Shares: 12
And helps you plan what to do next ...

I remember the trepidation I felt when starting the module in my MSc on Statistics. As someone who barely passed her O-level Maths, this could have been a show stopper ...
Comments: Views: 334 Shares: 7
The Two Reasons Your Referral Network Is Asleep
And who you should wake up ...
I'm in the process of reviewing who is in my close referral network from the thousands of people I have in my database. It's easy to make many, many connections ...
Comments: Views: 1,279 Shares: 12
Networking Snobbery: Other Networkers Are Too Small To Refer Me
I heard this remark recently and it surprised me ...

The person who made it networks in the same areas as me and I can think of several people immediately who operate in the same market as he does ...
Comments: Views: 563 Shares: 12
Networking: Follow Up, Follow Up, And Follow Up!
It's all about following up ...

I have lost count on the number of people who tell me that networking doesn't work for them. A subsequent common remark from them reveals one possible reason why ...
Comments: Views: 547 Shares: 7
Building Your Business Relationships Using Collaboration
Always start with something small ...

One of the phrases I use when describing what we offer our clients is how to build their business through collaboration rather than competition ...
Comments: Views: 625 Shares: 11
Networking: I Don't Do Small Talk!

I wish I'd got a pound for every time I've heard that phrase. It's a common reason given by people who dislike networking because they see the banality of talking about nothing ...
Comments: Views: 2,028 Shares: 7
Have You Put Off Adding Videos To Your Marketing?
As soon as the camera is facing me, I turn to wood ...

I've been putting this off for years! Why? Because it makes me feel uncomfortable and when I feel uncomfortable I can procrastinate with the best of them ...
Comments: Views: 681 Shares: 7