And helps you plan what to do next ...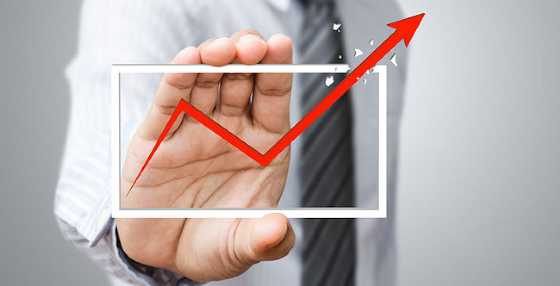 I remember the trepidation I felt when starting the module in my MSc on Statistics. As someone who barely passed her O-level Maths, this could have been a show stopper ...
Comments: Views: 131 Shares: 7
The Two Reasons Your Referral Network Is Asleep
And who you should wake up ...
I'm in the process of reviewing who is in my close referral network from the thousands of people I have in my database. It's easy to make many, many connections ...
Comments: Views: 1,187 Shares: 11
Networking Snobbery: Other Networkers Are Too Small To Refer Me
I heard this remark recently and it surprised me ...

The person who made it networks in the same areas as me and I can think of several people immediately who operate in the same market as he does ...
Comments: Views: 383 Shares: 12
Networking: Follow Up, Follow Up, And Follow Up!
It's all about following up ...

I have lost count on the number of people who tell me that networking doesn't work for them. A subsequent common remark from them reveals one possible reason why ...
Comments: Views: 413 Shares: 7
Building Your Business Relationships Using Collaboration
Always start with something small ...

One of the phrases I use when describing what we offer our clients is how to build their business through collaboration rather than competition ...
Comments: Views: 454 Shares: 11
Networking: I Don't Do Small Talk!

I wish I'd got a pound for every time I've heard that phrase. It's a common reason given by people who dislike networking because they see the banality of talking about nothing ...
Comments: Views: 1,854 Shares: 7
Have You Put Off Adding Videos To Your Marketing?
As soon as the camera is facing me, I turn to wood ...

I've been putting this off for years! Why? Because it makes me feel uncomfortable and when I feel uncomfortable I can procrastinate with the best of them ...
Comments: Views: 512 Shares: 7
Referral Marketing: Who Can You Recommend As A Speaker?
One way to build your referral reputation ...

I've started a new cohort of people on my Referrals for Life programme that gives people a systematic business process to build relationships that turn into a flow of business ...
Comments: Views: 477 Shares: 9
Unconscious Competence Can Be Bad For Your Business
Do you apply your business methods without thinking?

This week has been exciting on two fronts. It was the first session for my new students on our Referrals for Life programme and Leah Mejias joined me as a consultant coach with Asentiv ...
Comments: Views: 422 Shares: 10
Referral Marketing: There's No Such Thing As A Free Lunch
You always get what you pay for ...

Networking is a cheap and easy way to get new clients; any fool can do it. All you have to do is pay out for a few breakfasts or go to some of the many free seminars ...
Comments: Views: 2,942 Shares: 9
What Keeps You Going In Your Business?

Over the weekend, someone shared with me a poster that compared running a business with an iceberg. The author wanted to make the point that all other people saw was the success ...
Comments: Views: 835 Shares: 6
Promoters: Yes, We Like To Have Fun
But we're more than just party animals ...

Happy New Year! Definitely a celebration that was made for us Promoters. It's all about the new, going forward, fun, excitement, kissing, fireworks and lots and lots of people ...
Comments: Views: 653 Shares: 6