Engage Your Referral Partners In The Vision For Your Business
Motivating others to invest in your success ...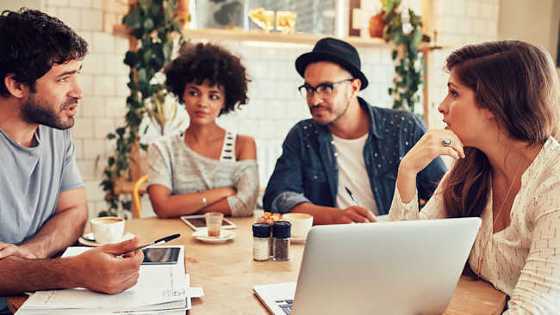 Last week, I quoted Steven Covey's definition of the vision for your business. No matter how small or large your ambition, one thing you know for certain that you can't do it alone ...
Comments: Views: 243 Shares: 1
A Vision Of Your Personal Brand

Last week, I started a series about a clear vision for your consultancy. Now we're looking at your personal brand. What the world will look like when you've finished changing it ...
Comments: Views: 225 Shares: 0
Are You Building A Business Or Are You Self-Employed?
Two different ways of starting your consultancy ...

I meet an awful lot of people who are making the transition from employment to setting up their own business. A great many of these are planning to sell their own expertise ...
Comments: Views: 228 Shares: 0

The inspiration for this blog post came from a drive to a client. The sun was shining and the winding country road took me through some stunning Northamptonshire countryside ...
Comments: Views: 974 Shares: 0
And not just at Christmas either ...

Giving is at the heart of the Christmas message that's on TV and social media. The shops are full of suggestions on how to give to those in need or to affirm our love for those dear to us ...
Comments: Views: 317 Shares: 0
What Keeps You Going In Your Business?

Over the weekend, someone shared with me a poster that compared running a business with an iceberg. The author wanted to make the point that all other people saw was the success ...
Comments: Views: 2,045 Shares: 0
Time Management: Find Your Rhythm
Are you more JS Bach or Freddie Mercury?

''Tell your parents that they are wasting their money!'' Cruel words from my piano teacher? Well, maybe cruel words from a woman at the end of her tether; she had just heard me play ...
Comments: Views: 352 Shares: 0
Do the right things and they will come ...

I've been networking for my business for many years now and observed and worked with people from all sorts of industries and yes, even had my own highs and lows ...
Comments: Views: 337 Shares: 0
I had a lovely email this week from Martin Beckley. He is a new client, a graphic designer of many years, but new to running his own business and feeling lost in how to find clients ...
Comments: Views: 337 Shares: 0
And get more sales success ...

Have you noticed how animated the conversation gets at network meetings when the subject of following up gets raised? Everyone has a story of how someone didn't follow up a lead ...
Comments: Views: 2,614 Shares: 0
Networking Skills: Let Others Invade Your Privacy

Believe it or not, invasion of privacy is not a product of the tech age. Ever lived in a village? Here's a story that sounds like a sitcom, but happened in a village I used to live in ...
Comments: Views: 403 Shares: 0
Who Inspires You And How Do You Inspire Others?
Lessons we can learn from Eisenhower ...

Currently, the President of the United States occupies more of our time than most of us would like, and most often for the wrong reasons. No, I'm not going on a Trump rant ...
Comments: Views: 417 Shares: 0