Referral Marketing Skills From A Master
Wise words from Julie Futcher ...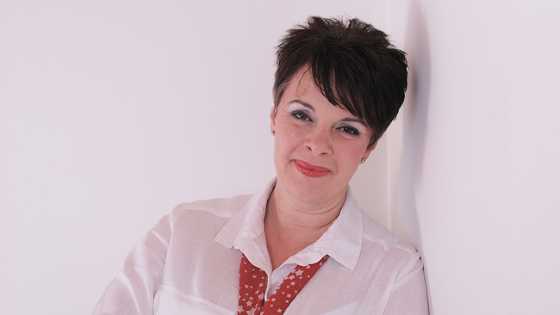 When I asked Julie Futcher, the Sales Manager, to write about referral marketing, I knew I'd get a gem. Do read on for an excellent example of how to get yourself referred ...
Comments: Views: 343 Shares: 9
Should You Have A Wide And Diverse Network?
It's a fantastic way to build your business ...

People who meet me in Northampton and Milton Keynes are always saying that I seem to know everyone who goes out networking for their business. It's not true, of course ...
Comments: Views: 237 Shares: 10
Business Coaching Is Like Tough Love
But it's good to be accountable ...
Sometimes it's the off the cuff remark that hit a note with you and makes you see things differently. And so it was for me when I asked Kathy Bassett of ActionCOACH to contribute ...
Comments: Views: 270 Shares: 6
How Much Networking Should I Do?
It's a question I get asked a lot ...

The long answer is that it depends on what you mean by networking and what you want to achieve. What most people mean is, how many networking events should they attend?
Comments: Views: 302 Shares: 7
Referrals: It's Not Who You Know It's Who Knows You

Ever had this experience? You're at an event and someone comes up to you and says ''Hi (insert your name here) ...'' and then starts a conversation with you ...
Comments: Views: 199 Shares: 5
Promote Your Business With Stories And Anecdotes
People love to pass them on ...

A Stanford research study showed that statistics alone have a retention rate of 5-10%, but when coupled with stories and anecdotes, the retention rate rises to 65-70% ...
Comments: Views: 453 Shares: 9
How Trigger Words And Images Can Get You More Referrals
Put the right messages out there, consistently ...

One of my favourite expressions I first saw on a Royal Mail advert many years ago. It was an unexpected gift arriving by post with a message, ''I saw this and I thought of you'' ...
Comments: Views: 281 Shares: 4
Breaking Bread And Sharing Our Food
An instinctive part of who we are ...
Breaking bread is an expression taken from the Bible that has a wider secular meaning. It's the sharing of food to build and strengthen trust and bonding ...
Comments: Views: 302 Shares: 7
Networking Skills: The Long Goodbye

In Kate Fox's excellent book, Watching the English, she talks about our need to have the long goodbye. She asserts that saying goodbye is one way we maintain our relationships ...
Comments: Views: 261 Shares: 3
Social Proof: How To Use It In Your Referral Marketing
A shopping trip got me thinking ...

I was in a shopping mall looking for a new dress and getting dispirited because nothing seemed to fit. My feet were killing me, and I badly needed a sit-down and a coffee ...
Comments: Views: 485 Shares: 13
A Target Market Will Give You Lots Of Choice

Being very specific about your target market helps people in your network to spot the right opportunities for you. It paints a picture in their head and ideally, they think of you ...
Comments: Views: 361 Shares: 6
Eighty Percent Of Success Is Showing Up!
A lovely quote attributed to Woody Allen ...

I don't suppose he's ever done the research to back up that percentage. I have no idea what percentage of success you can expect from just attending networking events ...
Comments: Views: 421 Shares: 12