Touch: A Double-Headed Sword When Networking
But an essential part of human relationships ...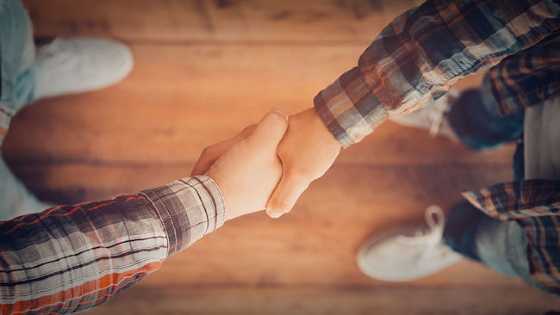 ''Oh Jacky, I know you don't like being hugged or kissed, but I'll do it anyway'' and suddenly I was enfolded in clouds of perfume, furry jumpered arms and an ample bosom ...
Comments: Views: 158 Shares: 0
Promoters: Yes, We Like To Have Fun
But we're more than just party animals ...

I wrote this post for New Year a couple of years ago as it is definitely a celebration that was made for us Promoters. It's all about the new, going forward, fun, excitement and fireworks ...
Comments: Views: 1,951 Shares: 6
Nurturers: Loyalty, Trust And Plain Good Manners
The power of being quietly caring ...

Two managers I worked with had fallen out after working together amicably for many years. They got to the stage where they wouldn't be in the same room together ...
Comments: Views: 2,457 Shares: 14
Examiners: Can You Give Me More Information?
A step-by-step walkthrough ...
If that is your response to someone telling you about their business, then you are exactly the sort of person I want to address in this week's blog post ...
Comments: Views: 2,274 Shares: 14
Go-Getters: It's All About Results, Results, Results
And you don't have time to waste ...

This will be a short blog post this week because I am talking directly to the Go-Getters as you are people who want results and don't have time to waste ...
Comments: Views: 1,848 Shares: 8
Business Networking Skills: The Signals We Use To Judge
Why we should pay attention, then ignore them ...

I've been re-reading Daniel Kahneman's book 'Thinking, Fast and Slow'. It's the best book I've ever read to make you think before you put too much faith in your own snap judgements ...
Comments: Views: 355 Shares: 0
Referral Marketing: Gain Mastery By Copying Others
The art of modelling those you admire ...

One sunny day when my son was about 4, I watched him play acting with his shadow on the living room wall. He waved his arms about, stamped his foot and then started to wag his finger ...
Comments: Views: 1,914 Shares: 21
Business Networking Tips: Apply Givers Gain®
It's like a kitty at the bar ...

When you started networking for business, you learned the term Givers Gain®, coined by Dr Ivan Misner. It's interpreted as ''I give you business, and you give me business in return'' ...
Comments: Views: 322 Shares: 0
Referral Marketing: It's A Numbers Game

Whenever you talk to trainers about sales and marketing, sooner or later, they will tell you that it's a number's game. So here's some numbers to get you thinking ...
Comments: Views: 2,558 Shares: 73
Is Your Network Too Introspective?

Last week, I wrote about building a close network of people around you who have access to the sort of people you want as clients. However, is your network too introspective?
Comments: Views: 353 Shares: 0
How To Build A Business Network Without Going Networking
Ok, well there may be a little bit of networking ...

I meet people who are successful in business who wouldn't set foot in a networking group to save their lives. I'm married to one; my husband has been successful for years without it ...
Comments: Views: 444 Shares: 0
It's as easy as driving a car ...

Take heart, I wasn't either. As someone who is very shy and definitely introverted, I find rooms full of strangers a daunting experience and am reluctant to go to such events on my own ...
Comments: Views: 592 Shares: 10