How Do I Give Referrals To Other People?

It's as easy as 1, 2, 3 ...

Posted on: 25/06/2014 By: Jacky Sherman
In my experience this is what people find hardest in networking. It's what puts people off joining groups where there is an expectation that you will refer others regularly. It also means that in other network groups there are lots of people sitting around at breakfast, hoping against hope that others will refer them without them having to reciprocate. It just doesn't happen ...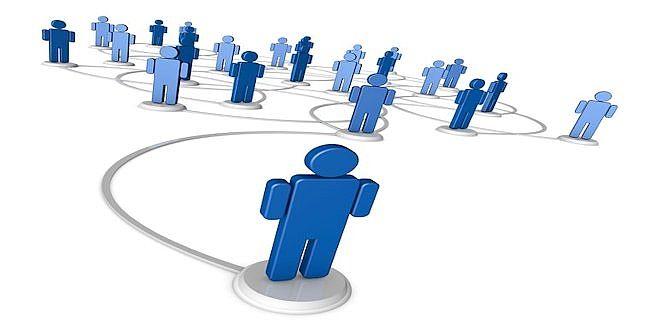 Many people resist giving referrals because they're afraid that the referral may reflect badly on them. If things don't go according to plan they may feel responsible for their friends or colleagues having a disappointing experience.
However, giving referrals has many benefits. Endorsed referrals carry a lot of weight and people who are referred are more likely to become clients or customers. It can open up many new business channels and opportunities, as you learn to listen and identify the business needs of your customers and colleagues - and, it's not as difficult as you may think.
Here's a 5 stage process to giving referrals for others. I'm assuming that you already trust one another:
Understand who their ideal clients are. The more detailed this description the easier it will be for you to spot them amongst your contacts. Most small company owners cannot describe their ideal clients, so ask them to describe their best client. See my blog, Aha! So that's who she wants to meet!

Discover if there is a need. Your referral partner should give you the questions to ask potential prospects. For me, it's two main questions:

Question: "How do you get your business?"
Answer: "Mainly by referrals."

Question: "Do you want more business?"
Answer: "I always want more, I'm looking to expand."

Introduce your partner as the solution. "I was talking to Jacky Sherman the other day and she helps business professionals to get a lot more business by referrals."

Endorse your recommendation. "What I like about Jacky is ... (insert something you know that demonstrates that I can deliver that solution and am a good person to work with)." If you can't do this for your partner, the chances are they can't do it for you either! So arrange a one to one meeting and swap stories and testimonials.

Arrange a phone call or meeting. Please don't just give your partner's card and suggest they call - because they won't! Facilitate the connection to ensure it happens. More on that next week.
If you want to learn how to give high quality referrals that enhance your reputation and encourage referrals back, then call me on +44 (0) 7970 638857 or click here to ping over an email and we can talk about how to make referral networking work for you.
Until next time ...
JACKY SHERMAN
I help people build and maintain productive working relationships both with their work colleagues and with a wider network to win more business. I do this by combining my skills in coaching, mediation and training with my extensive experience in senior management.



What I love most about my work is when my clients get those "aha" moments because I know they have seen for themselves the way that they want to move forwards. Then they will achieve their ambitions.



Helping people who are having challenges with their working relationships gives me enormous pleasure. It was my privilege when working in health care to see how people working together can make the impossible seem easy and accomplish miracles as a result.



So helping people build or restore strong relationship with their colleagues makes even the hardest work easier, alleviates distress for the individual and reduces problems for the whole organisation.



In all this work trust is an essential ingredient to winning business so most of my work comes through referrals. Referrals come through strong business relationships so it was a natural extension for me to work with Ascentiv and train others in how to get consistent and predictable referrals from their network.



What a fantastic way to earn a living!





By Category ...
- Behavioural Styles (17)
- Business Skills (14)
- General (9)
- Networking (9)
- Referrals (16)


By Popularity ...
- Successful Speaking Engagements
- Which Networking Groups Should I Jo ...
- Knowledge Is Knowing A Tomato Is A ...
- How Do I Give Referrals To Other Pe ...
- Referral Marketing Is Actually Real ...
- 7 Steps To Getting New Business Whe ...
- Networking Time Management ...
- What Do I Need To Prioritise ...
- What Is The Best Language To Use .. ...

"A bend in the road is not the end of the road... unless you fail to make the turn"