Which Networking Groups Should I Join?

Depends on what you want to achieve ...

Posted on: 17/04/2013 By: Jacky Sherman
Paul Green, Group Director of NNcoNNect recently identified 36 different networking groups in Northamptonshire and reckons he didn't capture them all. So how do you decide which ones are best for you?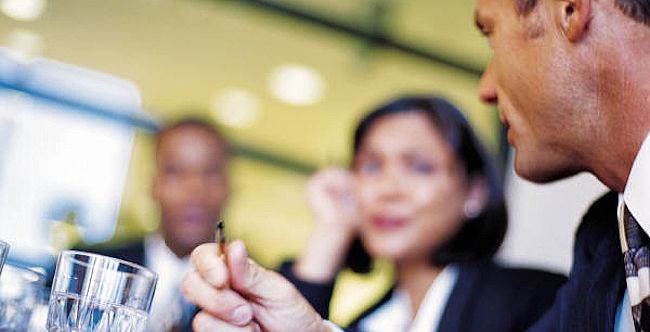 Here are my tips for choosing the right ones for you. You do need to try different groups first so that you can see which will give you the best return; however, follow my suggestions and structure your networking efforts accordingly:
For goodness sake don't try and visit them all!

Where do your best referral contacts network? Save yourself - and them - some time by choosing groups they're in. Then you will meet regularly and deepen your relationships.

Join one - and only one - constant contact group. These are membership groups where you meet the same people regularly. This should be your core group where you develop those relationships that will result in a regular flow of referrals. So choose carefully and make sure there are members who know the sort of people you want to be referred to. Why only one? This demonstrates your commitment to the other members and reduces your conflict of interest between referral sources; however, mainly because there is no evidence that joining more than one such group increases your referrals. So why waste your time? Here are some that I recommend in Northamptonshire:

Join 2 other networking groups. You should choose them to support your other networking goals.

Identify great connections and introductions for your referral partners. Help promote them to others. It's a good idea for you and your referral partners to go to different events to maximize your joint influence. Some which I support are:

To give you information and education about your local business community or specific industries. Professional associations such as Federation of Small Businesses, Chamber of Commerce, Chartered Institute of Logistics and Transport.

To increase your influence locally in your business community and maybe to give back to your local community. Charitable groups such as the Rotary Club, Lions Club or those run by charities.

Your hobby or special interest groups. Don't forget to have some fun too! Many great relationship are built whilst playing or supporting rugby, golf, amateur dramatics, choirs!

Take care when joining these other groups and take into account the prime purpose of the group and use them to develop relationships. Pitching your services and trying to sell directly to others in the group is likely to be rebuffed.
So take a look at what is around your area and talk to your network about which ones they belong to and recommend. If you'd like a more detailed report on choosing your network call me on +44 (0) 7970 638857 or click here to ping over an email and I'll send you a copy. I'm always happy to talk through some options with you.
Until next time ...
JACKY SHERMAN
I help people build and maintain productive working relationships both with their work colleagues and with a wider network to win more business. I do this by combining my skills in coaching, mediation and training with my extensive experience in senior management.



What I love most about my work is when my clients get those "aha" moments because I know they have seen for themselves the way that they want to move forwards. Then they will achieve their ambitions.



Helping people who are having challenges with their working relationships gives me enormous pleasure. It was my privilege when working in health care to see how people working together can make the impossible seem easy and accomplish miracles as a result.



So helping people build or restore strong relationship with their colleagues makes even the hardest work easier, alleviates distress for the individual and reduces problems for the whole organisation.



In all this work trust is an essential ingredient to winning business so most of my work comes through referrals. Referrals come through strong business relationships so it was a natural extension for me to work with Ascentiv and train others in how to get consistent and predictable referrals from their network.



What a fantastic way to earn a living!





By Category ...
- Behavioural Styles (17)
- Business Skills (14)
- General (9)
- Networking (9)
- Referrals (16)


By Popularity ...
- Successful Speaking Engagements
- Which Networking Groups Should I Jo ...
- Knowledge Is Knowing A Tomato Is A ...
- How Do I Give Referrals To Other Pe ...
- Referral Marketing Is Actually Real ...
- 7 Steps To Getting New Business Whe ...
- Networking Time Management ...
- What Do I Need To Prioritise ...
- What Is The Best Language To Use .. ...

"Some of God's greatest gifts are unanswered prayers"