Working with Asentiv: A Great Business Opportunity!
Who do you know who would like to find out more?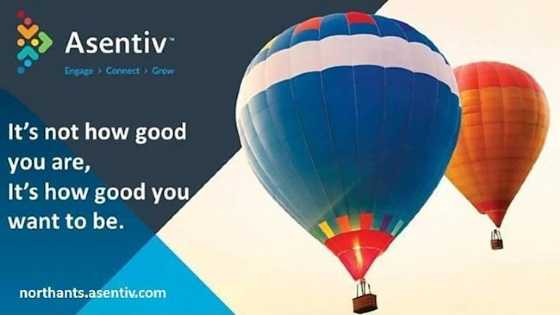 I ask this because I'm recruiting at present and looking for two people to join me working with Asentiv. And before you switch off, I'm not just pitching for people to buy a franchise ...
Comments: Views: 308 Shares: 0
Networking Skills: Focus On Your Gold Dust
By spending time with the right people ...

Your business time is precious right? So it makes sense to spend your networking time with people who will bring you a return for your investment ...
Comments: Views: 5,182 Shares: 106
Consultancy Skills: Are You A Victim Of Your Own Success?
Are you stuck in a vicious circle?
''I've got a great new contract so I'm going to be off the scene for at least 6 months, maybe longer.'' I often hear this. It's a time for congratulations and a warning ...
Comments: Views: 303 Shares: 0
I Don't Need Training, I Know How To Network!
There's always room for improvement ...

I recently spent the day with my Referral Institute colleagues from around the UK. We meet every quarter to work on our personal development and learn something new ...
Comments: Views: 1,827 Shares: 36
The Difference Between A Novice And An Expert
It's all down to experience ...
I loved this definition from Gary Klein about the difference between a novice and an expert. It comes down to experience and how those experiences change your perceptions ...
Comments: Views: 394 Shares: 0
Business Networking Tips: Get Referrals Quicker!
Nurture your orchard regularly ...

The inspiration for my topic this week came out of a conversation with a participant on my workshop last Saturday. She had stopped marketing one of her services 6 months ago ...
Comments: Views: 423 Shares: 0
Business Networking Tips : Who Wants You In Their Network?
Investing time and other resources ...

If you've been in business for a short while, you are likely to know at least 250 people. If you've been in business for more than a couple of years then that's probably much bigger ...
Comments: Views: 378 Shares: 0
Not A Natural Networker: Lessons From The Wild
Standing out from the crowd ...

It doesn't pay to stand out from the crowd if you're a zebra. An insight into the power of camouflage came from wildlife researchers tracking herds of zebra on the Savannah ...
Comments: Views: 362 Shares: 0
How To Get Referrals When You're Not a Natural Networker
Some thoughts on building trust ...

Whenever I ask people what's the first step in building a relationship, they usually say trust. If I ask what destroys that relationship they'll tell me a story about when trust was broken ...
Comments: Views: 494 Shares: 0
Two Great Tips To Market Yourself As A Consultant
When you're not a natural salesperson ...
John had a successful career, reaching financial director of a mid-sized company and was then made redundant. He set up as a consultant, confident in his skills and knowledge ...
Comments: Views: 471 Shares: 0
Does It Really Take 10,000 Hours To Master Networking?
That's five and a half years of solid practice ...

Most small businesses rely on referrals to gain their clients. Yet most invest very little in acquiring the skills necessary, let alone refining them through continuous learning and practice ...
Comments: Views: 4,411 Shares: 46
Networking Skills: Invite People To Join You
It takes hardly any of your time ...

Networking skills, as you know from your own experiences and in what you've read on my blog, are about building relationships and achieving objectives by working with people ...
Comments: Views: 390 Shares: 0