How To Get Referrals When You're Not a Natural Networker
Some thoughts on building trust ...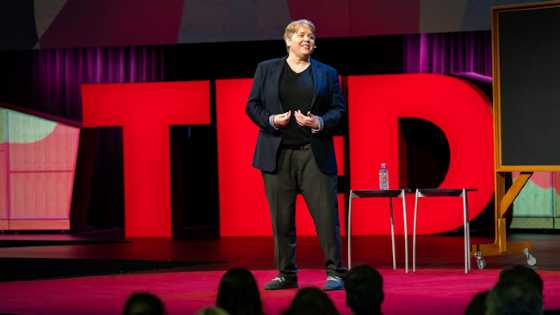 Whenever I ask people what's the first step in building a relationship, they usually say trust. If I ask what destroys that relationship they'll tell me a story about when trust was broken ...
Comments: Views: 335 Shares: 0
Two Great Tips To Market Yourself As A Consultant
When you're not a natural salesperson ...
John had a successful career, reaching financial director of a mid-sized company and was then made redundant. He set up as a consultant, confident in his skills and knowledge ...
Comments: Views: 310 Shares: 0
Does It Really Take 10,000 Hours To Master Networking?
That's five and a half years of solid practice ...

Most small businesses rely on referrals to gain their clients. Yet most invest very little in acquiring the skills necessary, let alone refining them through continuous learning and practice ...
Comments: Views: 4,177 Shares: 46
Networking Skills: Invite People To Join You
It takes hardly any of your time ...

Networking skills, as you know from your own experiences and in what you've read on my blog, are about building relationships and achieving objectives by working with people ...
Comments: Views: 238 Shares: 0

Can referral marketing work you? Unequivocally yes, it can, it is a chain of activities by various people, some of whom don't even know each other ...
Comments: Views: 404 Shares: 0
Networking Skills: Have It All, Change And Constancy
We've always done it this way ...

I'm sure you've noticed that nearly all business writing is about change; doing something differently, innovation, evolving, re-inventing the company and re-inventing ourselves ...
Comments: Views: 288 Shares: 0
Networking Skills: 3 Tips To Answer ''What Do You Do?''

What's the most common opening question you get asked when you attend a business networking event? It's ''What do you do?''. Answering is a basic networking skill ...
Comments: Views: 316 Shares: 0
They're good enough for Archimedes ...

There I was, on my first day of a course, eager and keen to learn how to be a trainer. I was a bit nervous as I would be surrounded by strangers as I knew no-one else on the course ...
Comments: Views: 316 Shares: 0
Common Networking Fears: How To Give Back
You can start by asking for help yourself ...
I meet a lot of people who are nervous about networking and, in particular, joining a regular membership group. They give many reasons, but there is one very common one ...
Comments: Views: 362 Shares: 0
Touch: A Double-Headed Sword When Networking
But an essential part of human relationships ...

''Oh Jacky, I know you don't like being hugged or kissed, but I'll do it anyway'' and suddenly I was enfolded in clouds of perfume, furry jumpered arms and an ample bosom ...
Comments: Views: 419 Shares: 0
Promoters: Yes, We Like To Have Fun
But we're more than just party animals ...

I wrote this post for New Year a couple of years ago as it is definitely a celebration that was made for us Promoters. It's all about the new, going forward, fun, excitement and fireworks ...
Comments: Views: 2,176 Shares: 6
Nurturers: Loyalty, Trust And Plain Good Manners
The power of being quietly caring ...

Two managers I worked with had fallen out after working together amicably for many years. They got to the stage where they wouldn't be in the same room together ...
Comments: Views: 3,131 Shares: 14